Shoot Vol.02 (E-book)
Men's lifestyle
Shoot Vol.02 (E-book)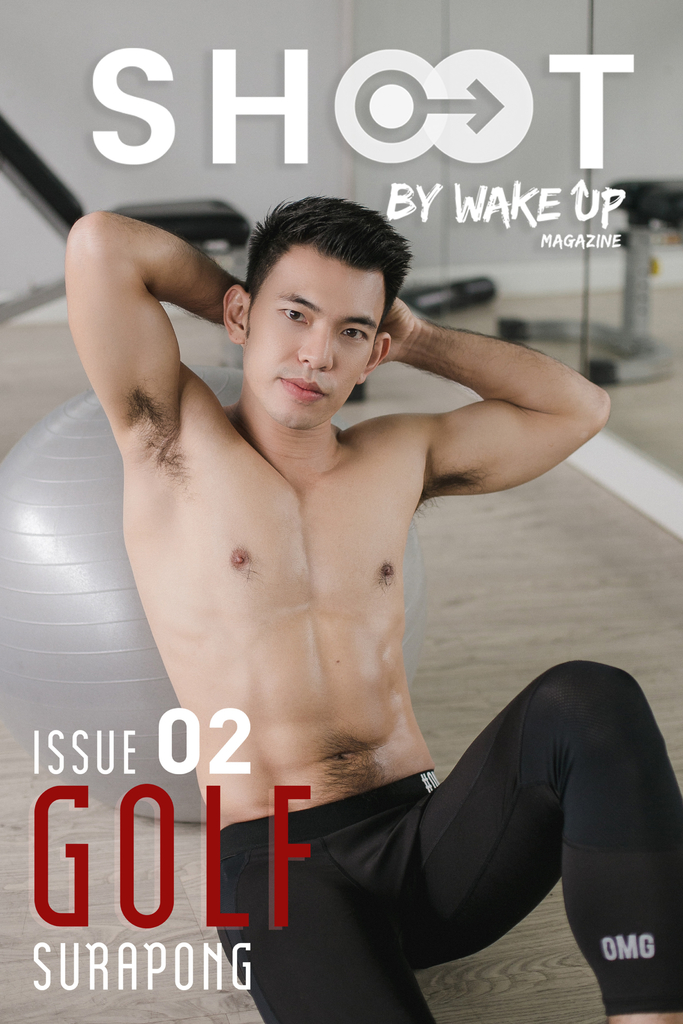 ✔全見/NUDE/เห็นหมด/無修正
✔噴發版/CUM/น้ำแตก/射精

จำนวนหน้า 204 หน้า
กลับมาอีกครั้ง ของนายแบบสุดฮอตของวงการ กอล์ฟ สุรพงษ์ นายแบบขึ้นชื่อ ที่ใครๆก็รู้จัก กับผลงานถ่ายแบบนิตยสารและหนังอีโรติก

กลับมาทวงบัลลังค์ครั้งนี้ กอล์ฟจัดหนัก จัดเต็ม ทั้งในรูปแบบแฟชั่น เสื้อผ้า ที่เผยความเป็นลูกผู้ชายชัดเจน รวมไปถึงโชว์สรีระทุกสัดส่วนให้ได้เสียวไปกับทุกท่วงท่า ลีล่า จนถึงจุดไคล์แม็กซ์ รีดน้ำจนหมดตัว

ห้ามพลาดเด็ดขาด กับ Shoot 02
ที่จะทำให้คุณ เต็มอิ่มไปกับภาพสวยๆกว่า 200 ภาพและวีดีโออีกว่า 7 นาที

我們回來了!這次要向各位介紹活躍於各種性感雜誌及影片的泰國超火熱的模特- Golf Suraphong。

現在,我們將他的全部都展現在了這次的新刊,不論是動作、服裝還是他的養眼肉體通通展示一絲不留!還有額外加碼的噴射影像,絕對讓你滿意。

不要錯過!超過200頁的寫真集與7分鐘的影片!

We are back for business. This time we introduce you the super hot Thai model, Golf Suraphong, which has played many erotic movies and magazines.

Now he gave everything he has all to this issue. No matter acting,dressing or his sweetness body he show us all. Plus CUM scene that you will make you sweat.

Don't miss. Over 200 pages and 7 minutes video.
ภาพทั้งหมดถูกใส่ลายน้ำไว้เพื่อติดตาม, โปรดให้เกียรติผู้สร้างผลงาน,การเผยแพร่โดยผิดกฎหมายจะถูกตรวจสอบและดำเนินคดีตามกระบวนการทางกฎหมายสูงสุด

圖片皆已加上隱形追蹤浮水印,請尊重出版者創作,違法散播必追究,情節嚴重者將報警處理。

Images have been added to the invisible tracking watermark, please respect the publishers, any unauthorized reproduction will subject to severe serious civil and criminal penalties.
Notice
This product may contain contents not appropriate for all ages, or may not be appropriate for viewing at public
---
Copyright protection
The creator has set this product with enhanced copyright protection, any screen capture or recording activities will trigger uncertain mechanisms like fingerprint tracking and watermark