ADDICT No.5 Video : Toi
Exclusive Video : Toi (video)
ADDICT No.5 Video : Toi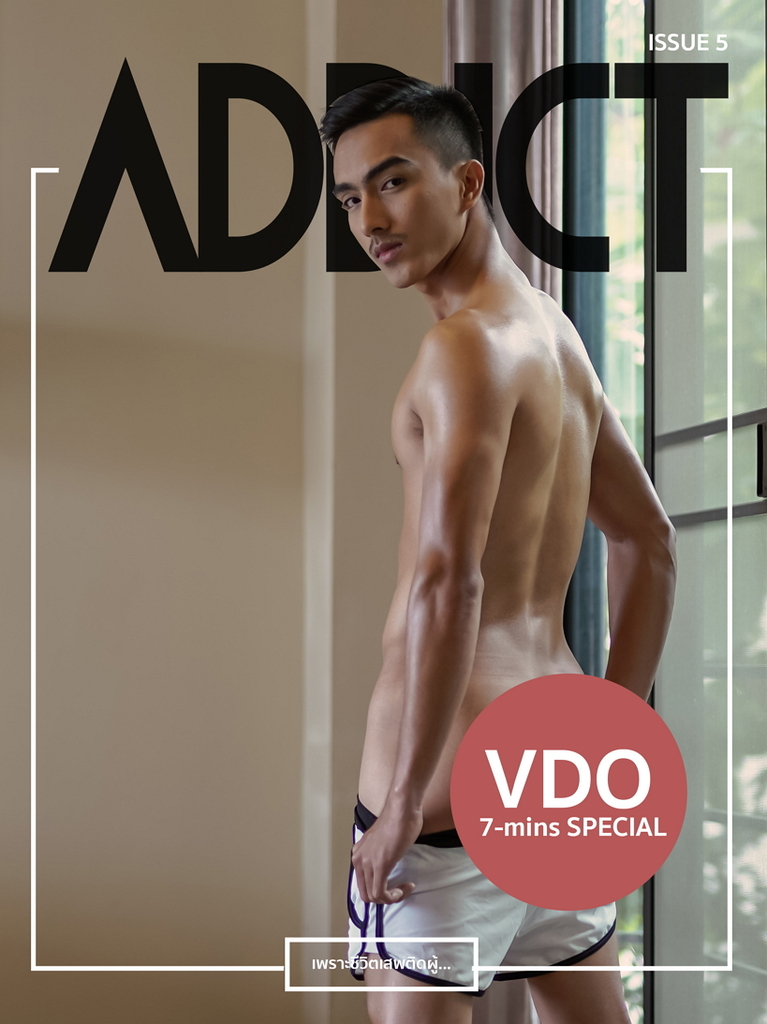 7:09 minutes video

สมแล้วกับการรอคอย อิมพอร์ตหนุ่มหล่อดีกรี หล่อขั้นเทพ "ต้อย" นายแบบตัวแซบรับรองได้ว่าเผ็ชยิ่งกว่าเล่มไหน ๆ ของ Addict มาต้อนรับกับหน้าฝนไม่ได้เย็นฉ่ำแต่กลับร้อนแรง ด้วยลีลาความเร่าร้อนกายของนายแบบที่มากับหุ่นซิกแพค เด็ดดวงทุกท่วงท่า โชว์ทุกสัดส่วน หัวแดงแข็งจนต้องร้องซี๊ดดด..ดัง ๆ หลาย ๆ ซีด แทบจะทำให้หัวใจทุกท่านละลายตกอยู่ในภวังค์ และจัดหนักกับภาพวาบหวิวหลายร้อยท่าคุ้มยิ่งกว่าคุ้ม เอาใจทุกท่านให้ร้อนรุ่มหัวใจไปด้วยกัน ในคอนเซ็ปต์หนุ่มวัยใส แต่เมื่อเผยข้างในแล้วต้องร้องซีดดดดดกัน ของดีไม่ต้องเก็บไว้ดูคนเดียว

ADDICT 全球首賣

He is worth the wait! You have been rewarded by our casting team which is proudly present the imported model who is not just only handsome but sexy "Toi". He is going to turn your lonely rainy season into the heat with all his splendid muscular and huge willy. He reveals every inch of his full body that you will be thrilled. More than hundred poses in this issue is now more than ready to fascinate all your senses. Share and share alike NOW!

This video can only be played via our App. ※If you have any problems watching our video, please contact customer service.

Images have been added to the invisible tracking watermark, please respect the publishers, any unauthorized reproduction will subject to severe serious civil and criminal penalties.
Notice
This product may contain contents not appropriate for all ages, or may not be appropriate for viewing at public
---
Copyright protection
The creator has set this product with enhanced copyright protection, any screen capture or recording activities will trigger uncertain mechanisms like fingerprint tracking and watermark