Yi Number Oracle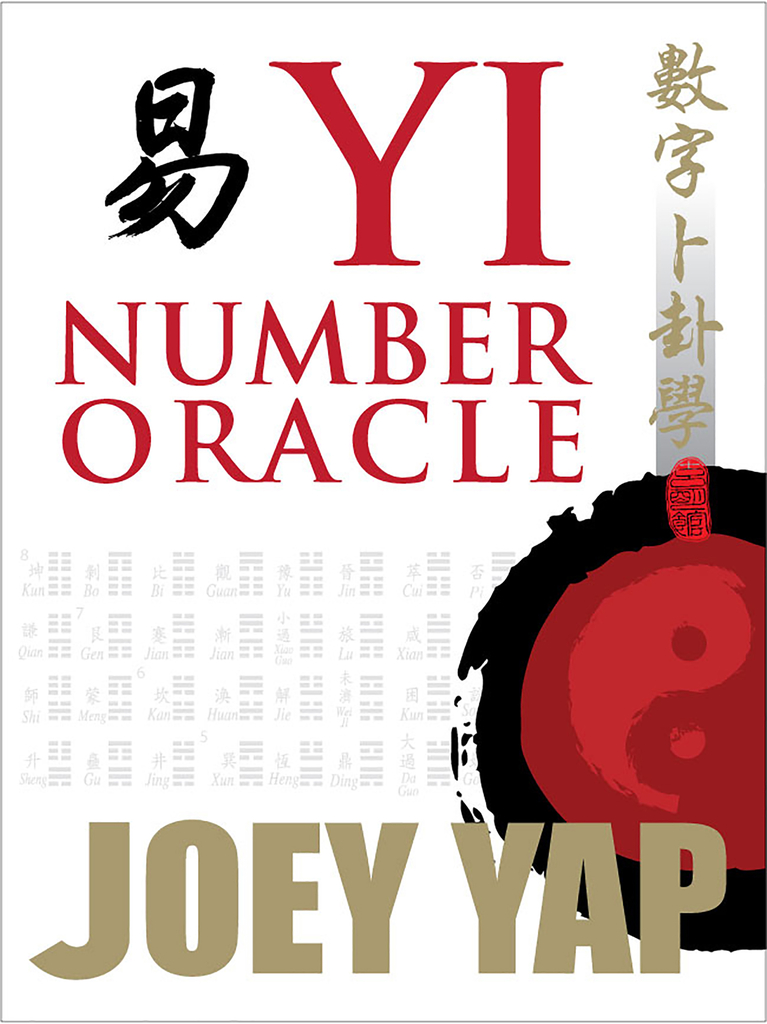 Meaningful Numbers Demystified

Certain combinations of numbers seem to call out to you at times. On the street. Someone's car plate. On hotel door. In your computer. If this is Universe way of telling you something, how exactly do you decode these symbols? With Yi Number Oracle, you're about to find out what they really mean. Within these pages, the techniques of Image and Numerology School system of Classical Yi Jing (Book of Change) have been converted into a new, easy to use system to make decoding seemingly random digits around your life a breeze!

What You`ll Learn
A Yao Derivation for numbers 0000 to 9999
The 384 Yao definitions - answers to your questions
An abridged history and explanation of Yi Jing
Chapter One: Introduction
The basic concepts of Change and Divination are explored.

Chapter Two: Yao Number Calculation Methods
Discover the many ways to derive your Yao number.

Chapter Three: Reference Charts
Essentials charts, diagrams and map to supplement the understanding of Yi Jing.

Chapter Four: Yao Derivation Reference Table
Translate your four-number combination (From 0000 to 9999) into Yao Number.

Chapter Five: 384 Predictions
Excellent, Average or Difficult. Find out what the hidden meaning to the digits in your life is.

Chapter Six: My Yi Journal
Notepad-like pages for easy documentation of numbers which you might want to decode later on. Or simply, take down your life journey in here.