Semanis Cinta Dia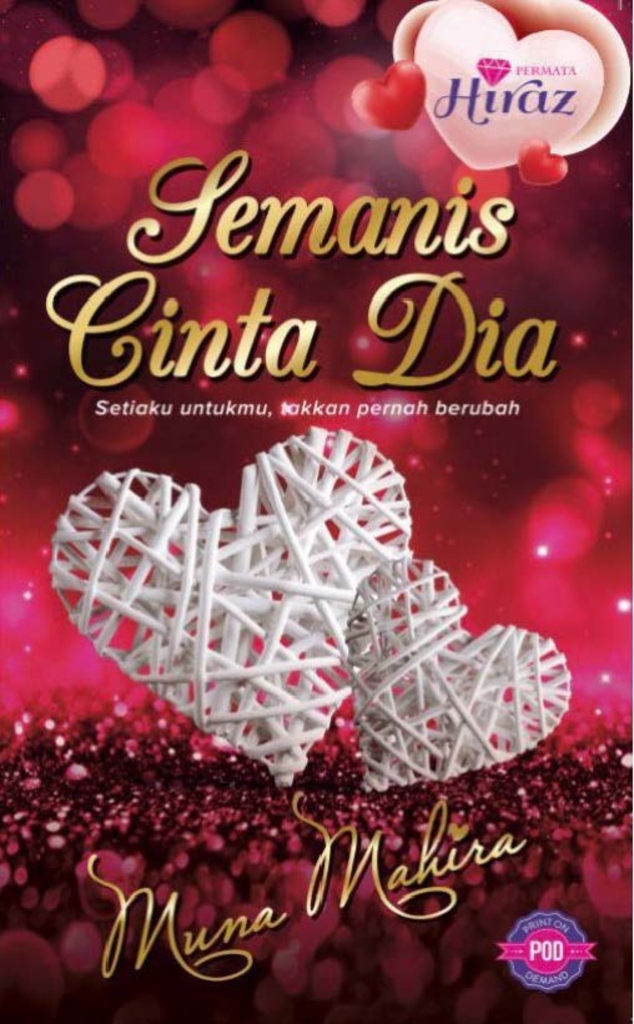 "
Bila si penggoda bertemu si kayu, terpercik bara cinta yang tidak mungkin ditelan masa. Bara yang takkan pernah padam hingga ke akhirnya. Benarkah itu? Atau hanya dongeng sebuah cerita?

""Suami Lin dulu macam kayu. So not romantic. Tapi sekarang dah macam kulit kayu manis. Masih macam kayu. Tapi ada manisnya.""

""Masih macam kayu? Are you sure?""

""When you are looking at me like that... I'm not so sure anymore,"" balasnya lembut menentang berani renungan sang suami. Bibir merekah bahagia bila tubuhnya sekelip mata berada di dalam rangkulan suami.

Dalam meniti bahagia, tetap ada yang cuba memusnahkan segalanya. Ibu mentua yang terus membenci menjerut rasa. Sampai bila? Sabar itu ada hadnya.

Cinta seorang Ishaq hanya milik Aazeen. Dulu, kini dan selamanya. Walau hidup ini terus diuji, seorang suami yang menyintai seorang isteri takkan pernah mengalah. Titik!

"Maafkan zeen. Zeen tak berguna satu sen pun. Zeen jadi beban untuk abang. Apa guna seorang isteri kalau tak mampu ringankan beban suami?""

"Nak tahu apa guna isteri abang ni?" Tubuh itu ditolak perlahan rebah ke katil.

"This is one of the thing. The most precious moment for me."

"Abang..." Bibir bergetar menahan gelora jiwa.

"Zeen... you're my woman. My wife. My love. That's a lot for me.""