Rooster: 2020 Year Of Rat Outlook
Rooster: 2020 Year Of Rat Outlook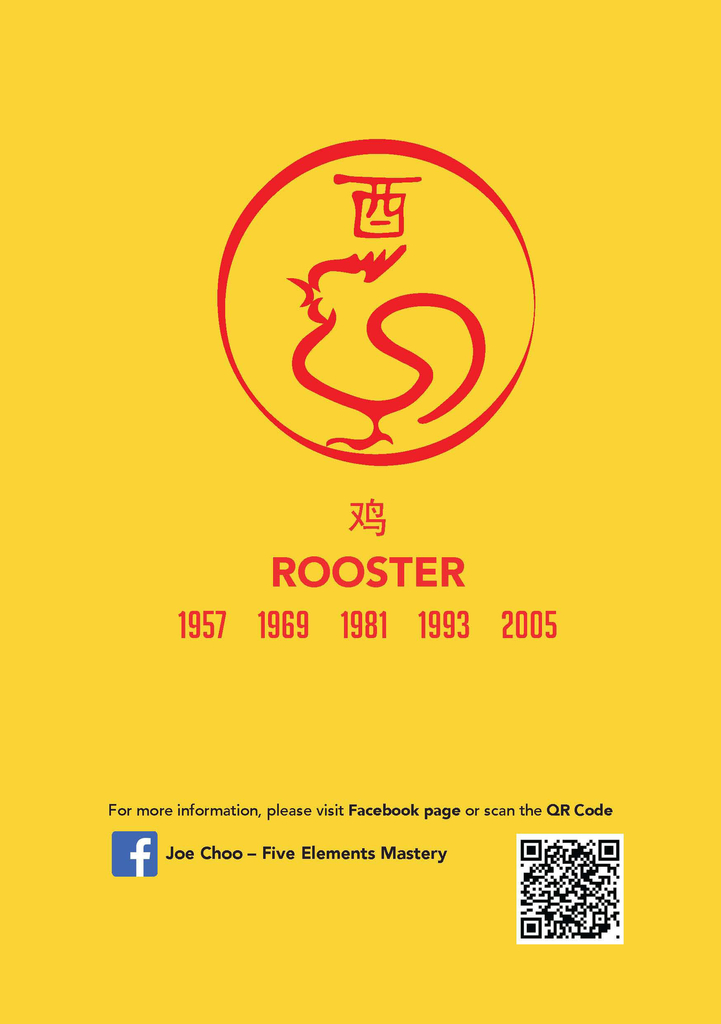 Rooster: 2020 Year Of Rat Outlook

"What is the Global and Malaysian economic outlook in 2020? When are auspicious dates to launch products in 2020? What is in store for the 12 animal zodiacs in the coming year?"

In this eye-opening book, readers will be able to identify investment opportunities as well as minimize risks or losses in a challenging year. An easy reference of 12 animal zodiacs that break down to 60 in total, with interesting icons and explanations, will guide you from month to month.

The formulas used in our analysis are the Stem and Root of 2020, yearly sound consonant, yearly Gua, I-Ching Hexagram and 5 Cycles 6 Forces.

This is a must-have book that has almost all the required information needed to guide you through the year.
What Is In Store In 2020
Spring Cow Revelation
Auspicious Colours
Favourable Industry
Governing Planet
Three Killers
Auspicious Dates To Welcome The God of Prosperity
Auspicious Dates For Resuming Office/Work
Auspicious Dates
World Outlook
Malaysia Outlook
12 Animal Zodiacs Table
Icon Guide
12 Animal Zodiacs Outlook