Cham 20000 vocabulary 1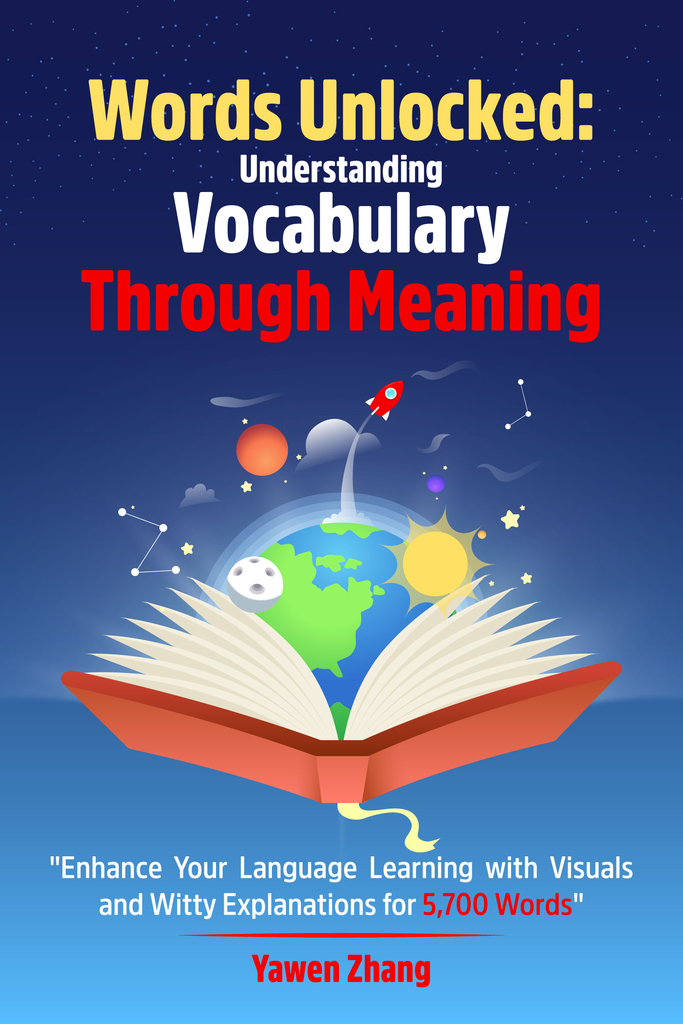 Word memorization has long been a headache for many language learners. With thousands of words, learners are at a loss, despite all their efforts. It is frustrating to learners that we try hard to remember words but forget them quickly. In my observation, one of the critical reasons for this problem is that we seem to be missing a crucial step in word learning: the derivation of word meanings.

Usually, when we are learning a word, we naturally focus on its official standard meaning. However, we pay little attention to why the word means what it does. It is a bit like solving a math problem and only remembering the question and the final answer but ignoring the derivation process. As a result, we do not understand how we get the solution, not having a solid impression, and quickly forget the answer. This book aims to supplement the lack of meaning derivation of words. It helps readers derive the meaning of words through pictures and simple and witty language and understand why a word has its meaning, thus deepening their impression of the vocabulary, which I call a transitional dictionary.

This book covers 20,000 common and academic English words. Well, I'm bragging about it. It contains 5700 words and illustrates each word to facilitate the readers to understand and remember them easily. This book is suitable for learners of all levels and especially for teachers and parents to use as a tool in teaching. It is important to note that this book does not give the official standard meanings of every word. The author does not want to do the same job as traditional dictionaries and vocabulary books and wants to leave the job of looking up the standard meanings to the readers. So this book is a supplement to conventional dictionaries and vocabulary books, not a substitute. Although this book only introduces English words, its explanation of each word's meaning applies to learning many other languages. So no matter which language you are learning, I highly recommend this book as one of the learning tools that will help you save time and discover the wisdom and fun in word learning. In addition to the illustration of each word, the book also uses simple but humorous dialogue between the main character, Eric Cham, and other characters to explain the meaning of the words.