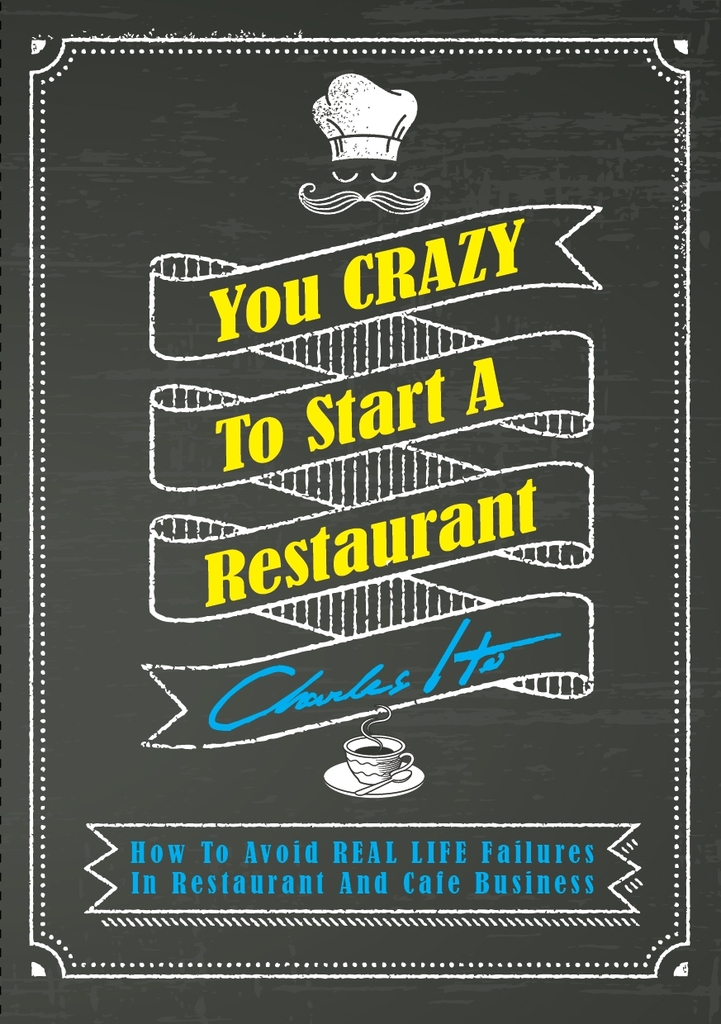 You CRAZY to Start a Restaurant
Charles Ho

Kanyin Publications
You CRAZY to Start a Restaurant
Charles Ho

Kanyin Publications
---
簡介
Do you have dreams of starting your own restaurant? Are you confused and CRAZY as to where to start? Do you have a few ideas but feel overwhelmed by everything that needs to be done? If the answer to any of these questions is "YES" then this is the book for you.

With over thirty years experience in the restaurant and hospitality industry and a family of chefs, Charles Ho knows food and knows restaurants. Now he's sharing what he knows with you.

As well as giving a broad overview of everything involved in starting a restaurant and keeping it open, this book also delves deeper into each area, providing helpful diagrams, examples of what you'll need to do and definitive checklists for the organization.
目錄
Chapter 1 – Author's Personal Story
Chapter 2 – An Overview of the Restaurant Busines
Chapter 3 – Restaurant Trends & New Innovations
Chapter 4 – Fundamental Requirements
Chapter 5 – Restaurant Business Plan
Chapter 6 – Concept & Design Development
Chapter 7 – Equipment & Furnishings for the Restaurant
Chapter 8 – Staffing your Restaurant Recruitment, Training & Development
Chapter 9 – The Menu
Chapter 10 – Food Purchasing and Suppliers
Chapter 11 – Marketing and CRM
Chapter 12 – Day to Day Operations & Financial Controls
Conclusion