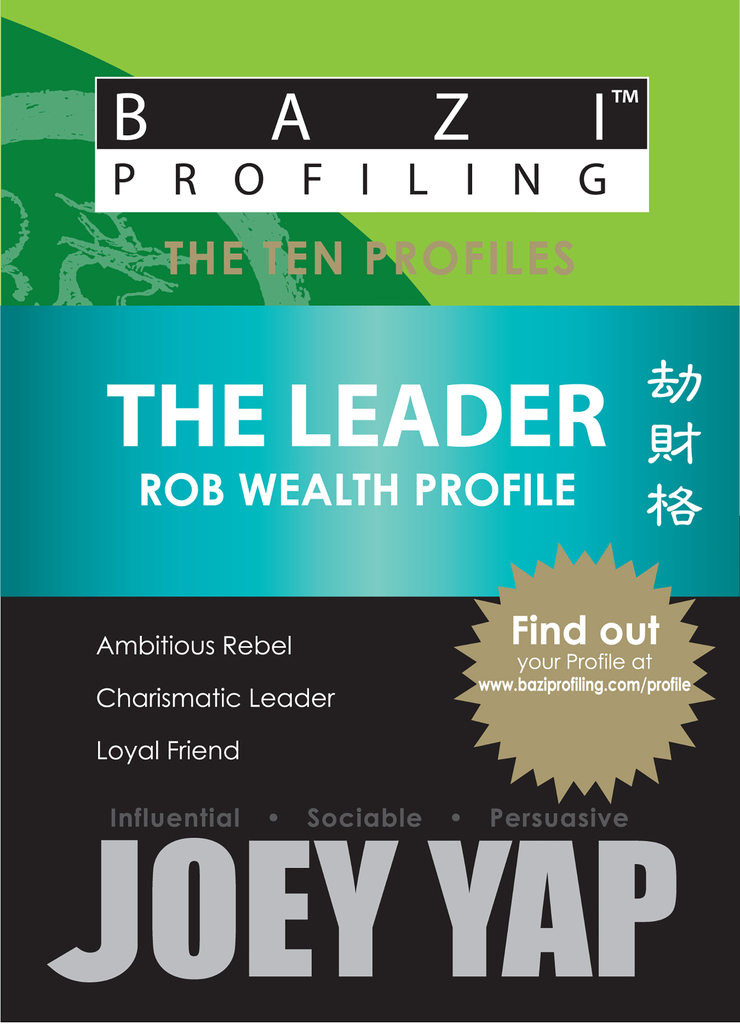 The Ten Profiles - The Leader (Rob Wealth Profile)
Joey Yap

Joey Yap Research Group
The Ten Profiles - The Leader (Rob Wealth Profile)
Joey Yap

Joey Yap Research Group
---
簡介
Know The Roles You Play In Life
Your BaZi Profile peels off another deeper layer of your personality to reveal the roles you consciously and unconsciously play in life. Through this series, you will find out which Profile you belong to and learn your path of least resistance to success. Every individual is different. Learn to see the world through the lens of 10 different Profiles!

Find out your Profile for FREE!

What You`ll Learn
Cultivating your inborn talent and nature to create positive changes in your career, relationship and friendships
Your self-image which shows how you consider yourself consciously or subconsciously
Awareness of your strengths and weaknesses
Understand how a person modifies their basic nature when under extreme pressure
目錄
Part One: Recognizing the Leader Profile
Your general personalities and hidden natures are determined.

Part Two: Leader Profile Dynamics and Variations
Analyzing the different level to your Profiles - ranging from Healthy to Under Pressure.

Part Three: Intimate Leader Profile - The Self with Others
Answer the question, "How your Profile engages with intimate other?"

Part Four: Social Leader Profile - The Self in the World
Go deeper into uncovering the Profile's right to belong in the world.

Part Five: Career Path
Your work style, from the perspective of Profile.

Part Six: Dealing with the Leader Profile
Examining the best way to effectively strike a connection with a person of particular Profile.

Part Seven: Paths to Growth for the Leader Profile
Find out how these extreme qualities are manifested.