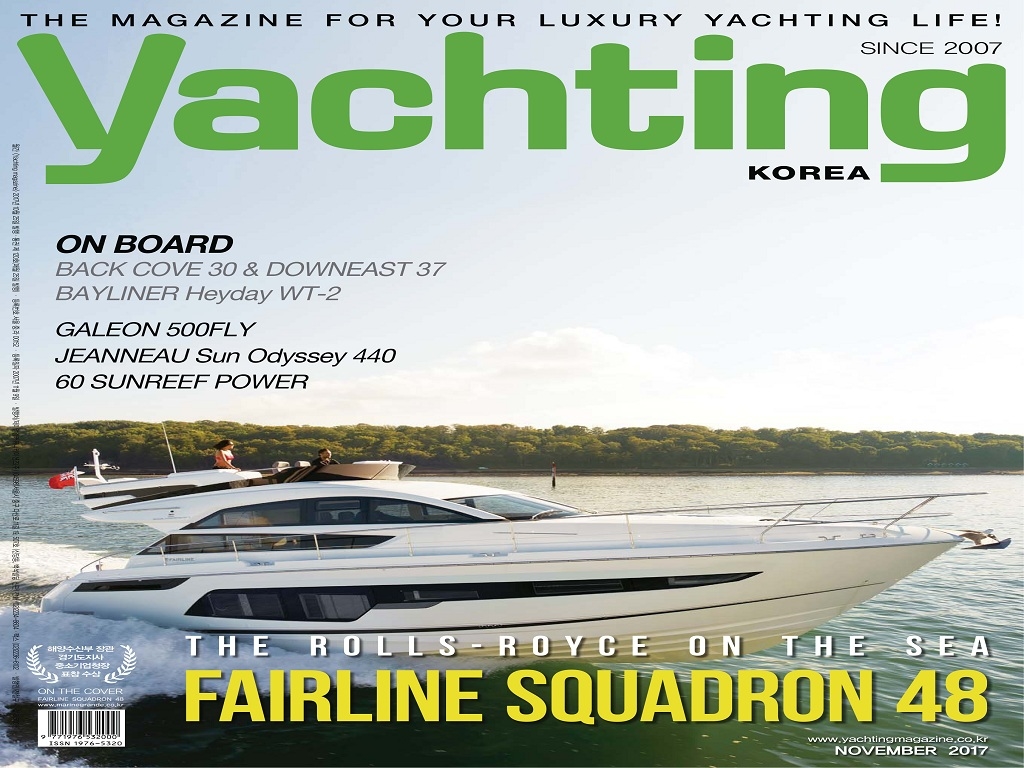 Yachting november 2017 vol.120 (38078)
Trajectory.Inc

Moazine
Yachting november 2017 vol.120 (38078)
Trajectory.Inc

Moazine
---
簡介
"Luxury yacht & boat professional magazine, Monthly 'Yachting Magazine' Yachting Magazine with sensible and trendy readers will satisfy every enjoying of the highest class.
Yachting Magazine presented by J&L Communications., Inc. in cooperation with Yacht Media, having proud worldwide influence, suggests 'Marine Lifestyle' for the first time in Korea, which opens new sea renaissance. Yachting Magazine not only conveys practical informations about yacht & boat, becoming as high ranking leisure market, but also presents 'PLAY' for luxury lifestyle of the highest class that is willing to pursue easy and relaxed life.
-Received an official Commendation from the Small & Medium Business Administration in 2016, the Ministry of Oceans & Fisheries in 2014, Gyeonggi Provincial Government in 2014.
-Nominated for the excellence & speciality Magazine in 2012, 2014"