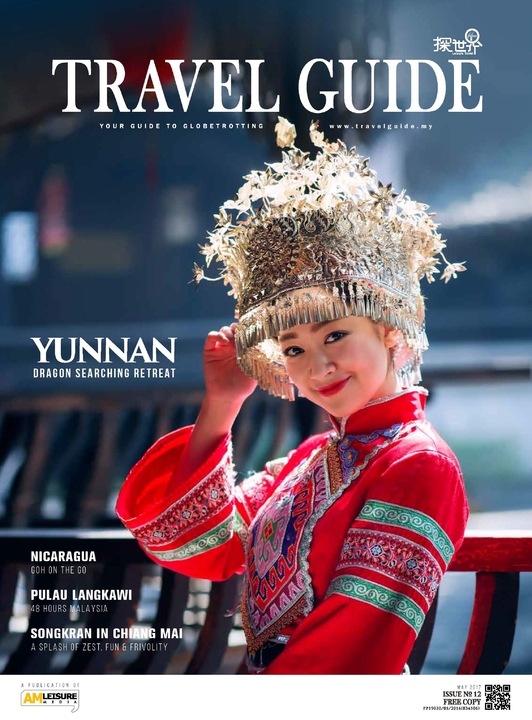 ※站內所有提供的內容皆為電子書版本。
內容簡介
For our cover story, we visit Italy and immerse ourselves in the sights and cuisine that the Italy is famous for. Owing to its fabulous climate, enviable gastronomes, fantastic wines, beautiful scenery, magnificent architecture and rich heritage, Italy has long been a favoured haunt for travellers.
Brimming with choices, we soon discover that we areonly touching the surface – this is a country that can be re-visited time and time again.
For something a bit off the beaten path, 'Goh on the Go' series takes us to the internationally renowned engineering marvel of Panama Canal.
Then we check out Costa Rica's mind-blowing natural wonders before finding Ourselves on a white water raft on the Pacuare River.
We believe that travelling – whether for business or pleasure, whether in business class or economy, whether it's your own neighbourhood or somewhere a little farther away – helps us grow and evolve. We hope that this issue will provide some interesting reading and perhaps inspire some unforgettable travel experiences.
章節目錄
02 PUBLISHER'S NOTE
Luxury, a way of life.
06 TRAVEL CALENDAR
April 2017
08 COVER STORY
Road Trips & Roman Christmas in Italy
12 LEISURE TRAVEL MEMBERS DAY
Up, Up & Away : 9th My Balloon Fiesta 2017
13 48 HOURS MALAYSIA
Taiping, Perak
18 TRAVEL NEWS
21 GOH ON THE GO
Panama & Costa Rica:
From Stark Industrialism to Tropical Sanctuary
24 THROUGH THE LENS
Aurora Borealis
26 TRAVEL LIFE
Dato' Calvin Khiu Fu Siang
02 PUBLISHER'S NOTE
Luxury, a way of life.
06 TRAVEL CALENDAR
April 2017
08 COVER STORY
Road Trips & Roman Christmas in Italy
12 LEISURE TRAVEL MEMBERS DAY
Up, Up & Away : 9th My Balloon Fiesta 2017
13 48 HOURS MALAYSIA
Taiping, Perak
18 TRAVEL NEWS
21 GOH ON THE GO
Panama & Costa Rica:
From Stark Industrialism to Tropical Sanctuary
24 THROUGH THE LENS
Aurora Borealis
26 TRAVEL LIFE
Dato' Calvin Khiu Fu Siang