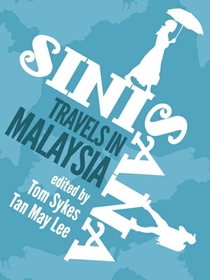 Sana Sini Travels In Malaysia
※站內所有提供的內容皆為電子書版本。
內容簡介
""Hujan emas di negeri orang, hujan batu di negeri sendiri …" Thus begins a Malay version of the proverb, "Be it ever so humble, there's no place like home." Humble, perhaps, but never humdrum. Sini Sana: Travels in Malaysia features the very Malaysian journeys of a dozen writers who have managed to uncover hidden gems that may not all glitter like gold, but are still rare and precious finds.

A kopitiam (coffee shop) stopover yields an unexpected trip back through time, and a promise delivered too late. A foreigner's visit to a pasar malam (night market) educates and overwhelms him at the same time. A bad call turns triumph into tribulation atop a storm-swept mountain ridge. A catch-your-own-lunch island holiday enlivened by dodgy old boats, crusty captains and run-ins with the island's local residents. There are encounters with trees that come alive and a child seemingly possessed by a Hindu god. These are just some of the stories found in this collection.

From idyllic beaches, isolated jungles and ancient ruins, to sleepy hollows and small towns, these travellers' tales chart a course back to a country we once knew—or thought we knew—and its ongoing metamorphosis into a place of our best hopes and sweetest dreams. Even after all this time, it's actually possible to find the new within the familiar."