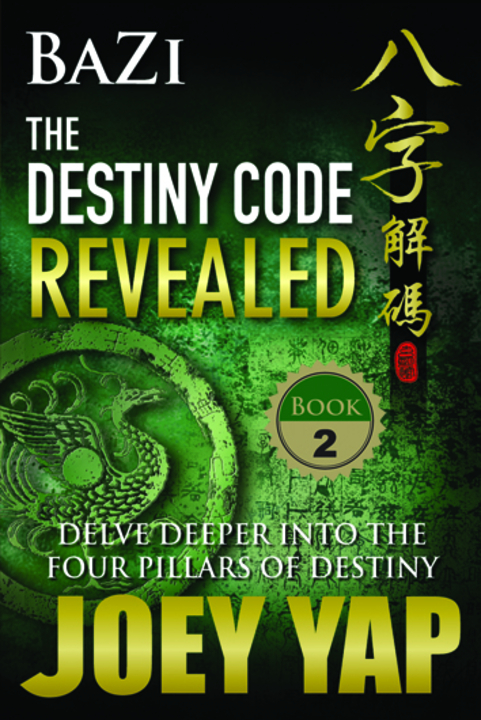 BaZi - The Destiny Code Revealed (Book 2)
※站內所有提供的內容皆為電子書版本。
內容簡介
A Deeper Journey into The Four Pillars Of Destiny

This follow-up title to the best-selling BaZi book, The Destiny Code, takes reader deeper into the study of BaZi and explores the elemental relationships of Clash, Combination, Harm, Punishment and Destruction.The Destiny Code Revealed shows you, step-by-step, how to deepen your journey into your own personal Destiny Chart, and unlocks new information and insights into your own Destiny.

What You`ll Learn
The Relationships between the Earthly Branches such as Clash, Combinations, Punishment, Harm and Destruction.
How elemental relationships influence your personal Destiny Chart.
What these elemental relationships mean for your Destiny Chart.
Hidden stems and how to decode the hidden nature of a Destiny Chart.
How to decode matters relating to Wealth, Career, Relationships and Family through detailed examples.
How to Analyse the 10-year Luck and Annual Cycles in a Destiny Chart.
How to analyse your personal Destiny Code, using a step-by-step format.
章節目錄
Chapter 1 : A BaZi Moment

Chapter 2: Composing the Code

Chapter 3: Common BaZi Mistakes

Chapter 4: Combination Codes

Chapter 5: Clash Codes

Chapter 6: Punishment Codes

Chapter 7: Harm Codes

Chapter 8: Destruction Codes

Chapter 9: Earthly Branch Relationships in Action

Chapter 10: Practical BaZi Analysis
Chapter 1 : A BaZi Moment

Chapter 2: Composing the Code

Chapter 3: Common BaZi Mistakes

Chapter 4: Combination Codes

Chapter 5: Clash Codes

Chapter 6: Punishment Codes

Chapter 7: Harm Codes

Chapter 8: Destruction Codes

Chapter 9: Earthly Branch Relationships in Action

Chapter 10: Practical BaZi Analysis